Journeys in Spirit 2021: Traditional and Contemporary Native Art
May 21  – June 22, 2020
4th Friday Art Walk at 'Tis  Friday May 28 5:00 – 7:00 PM
click on any of the images below to enlarge and view the slideshow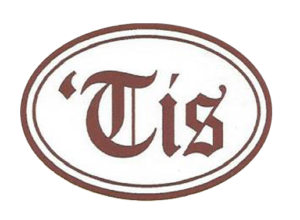 In its 12th year, the 'Tis "Journeys in Spirit 2021: Traditional and Contemporary Native Art Exhibition" is a month-long event produced in partnership with the Museum of Indigenous People (formerly the Smoki Museum)
The arts play an integral role in Native society. Beginning at a young age, Native children are introduced to artistic mediums, including bead working, basketry, woodcarving, weaving, and metalworking, as well as the crafting of musical instruments and ceremonial attire. Color and imagery carry symbolic meaning in Native cultures, and music and dance are considered an essential aspect of social and ceremonial gatherings. Storytelling, the oldest of all the art forms, is used to keep alive cultural history and sacred beliefs. For many Native artists, inspiration is found in the stories, ceremonies and rituals that have been passed on to them across several generations, while others are influenced by their personal experiences in the modern world, both within and outside of their tribal communities.
Due to Covid-19 and the recommended travel restrictions, Journeys in Spirit 2021 will spotlight emerging and established artists of various Native cultures living and working in the Prescott area.
Visitors will have the opportunity to view a wide variety of artistic mediums, including basketry, bead working, silversmithing, Katsina carvings, painting, sculpture and photography. Some works will reflect the traditional styles of Native cultures, while others will incorporate a contemporary aesthetic or a combination of old and new. Regardless of the unique style or medium, all works showcased at Journeys in Spirit will reflect the artist's personal stories and ongoing quest for discovery and knowledge.